In Brief
V-Xpress is a rapidly growing logistics solutions provider spreading it's network across the country. The brand needed a cutting edge visual identity, contemporary design, and crisp communication across all marketing channels. They also needed a fresh ERP tool, and client interfacing tools. The key task was efficiency across marketing communication and across business channels. The bright colors, photographs and visual icons make their digital presence easy to recall and respond to.
Clean and Colorful Design
Efficient navigation and tracking
Multi screen accessibility
UI/UX Elements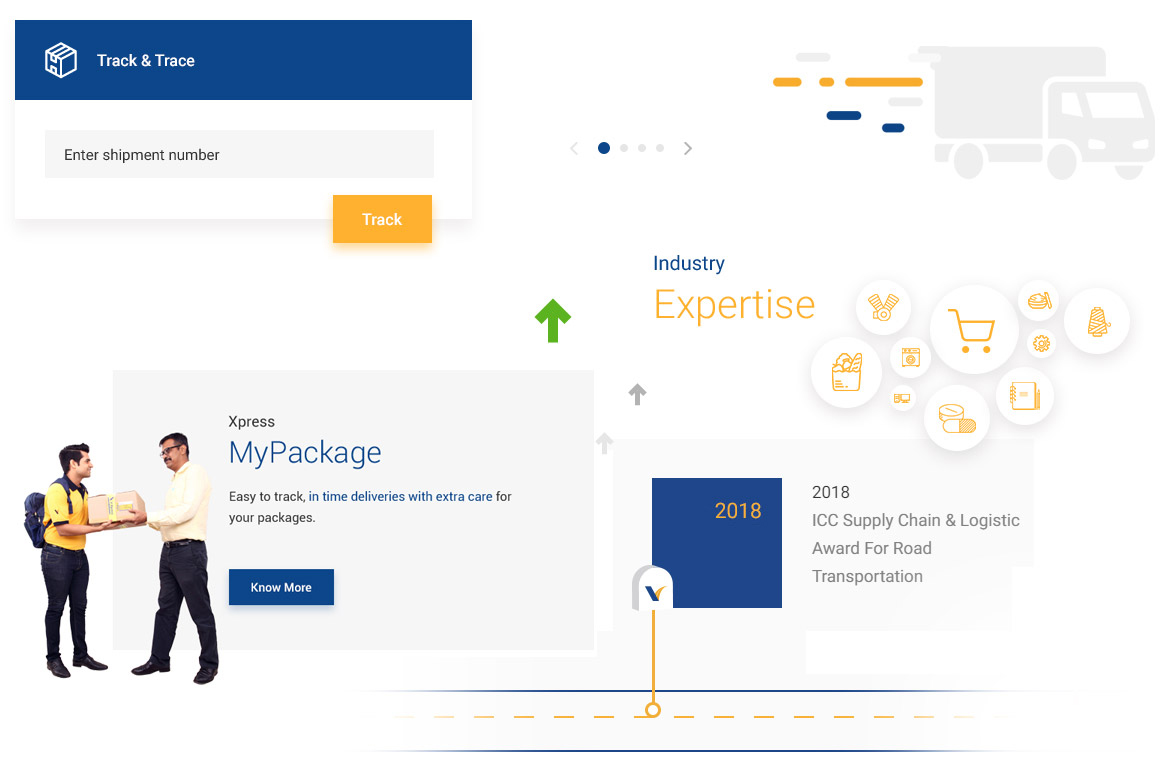 Xpress Logistics
V-Xpress the express logistics solution from Xpress Logistics. V-Xpress provides speedy delivery solutions to e-commerce clients for whom fast, cost-competitive and complete delivery is core to their business success. As a participative partner, V-Xpress delivers effectively for all their customers making them a popular choice in the industry.