in brief
Space is a realty company building corporate and residential spaces. Space is conceptually the visual measurement and definition of an infinite concept or defining a horizon. This helped us create their identity. The identity is of horizon being defined from the half moon shape of an "S". The forward slant signifies forward movement, progress. The smooth cuts and curves show loyalty and sophistication in their work and product.
Contemporary Approach
Space is a realty company building residential and corporate structures. Space needed to be an easily recognisable identity which would bring comfort and confidence to its customers. Space needed to project loyalty and trust to customers wishing to purchase a home or an office where they would be beginning important milestones in their lives.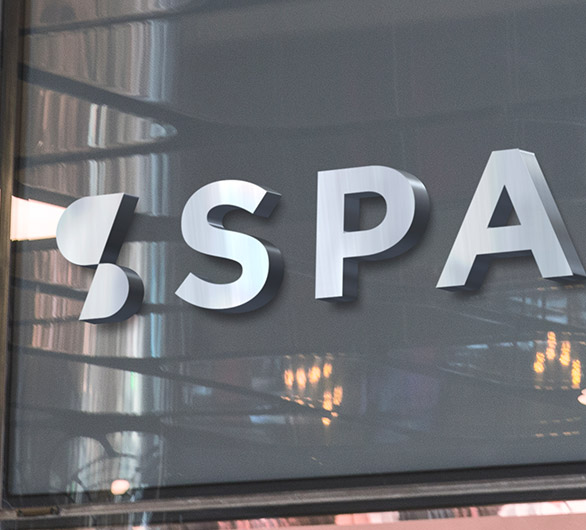 Geomatric symbol
Infinity as a core element